With a seemingly endless array of hotels and new one springing up all the time, it is a hard work to search for a decent room in the hot travel destinations of China like Beijing, Xian and Shanghai. The following will give you the general information of fabulous hotels in these three cities.
Beijing

After 2008 Olypics, Beijing went on a hotel building frenzy and many new hotels spring up. But many tourists still choose to book some old hotels because of good location near famous attractions or shopping areas. The Ritze-Carlton, Financial Street is one of them. It is located in the center of Beijing and closed to many scenic spots like Tianmen Square, Forbidden City, Temple of Heaven. It is about 3 kilometers to Tianmen Square, 1.4 kilomters to Xidan shopping area, 1.5 kilometers to Beijing West Railway Station and 31.9 kilometer to Beijing Capital International Airport.
Anman hotel is located in Summer Palace and rooms in the hotel were once live by descendants of emperors of Qing Dynasty. The secluded compound is the part of Summer Palace. With quaint Qing-styled decoration, the hotel attracts a number of foreign visitors to stay. But the price of a room is also very high.
Shanghai

Many hotels in Shanghai are situated on the Bund. The Peninsula, based on the design of a 1920s merchant's home, is the city's best hotel that boasts such wonderful scenery of both the Bund and the Skyscraper-filled skyline of Pudong on the opposite side of the Huangpu River. The rooms of the hotel are designed with such elegance that you hardly notice the plasma-screen TV and espresso machine.
Waldorf Astoria is another hotel locating at the center of the Bund. It is also an excellent location to explore the Bund and surrounding areas. As the luxury brand of Hilton Worldwide, the Waldorf Astoria features the excellent dinning environment, extensive banquet facilities, an indoor heated swimming poor, luxury spa, etc. Here you can enjoy the vistas of Shanghai skyline.
Xian

As an ancient city of China and head of four ancient capitals in the world, Xian houses many historical relics and sites such as Terracotta Army, Bell and Drum towers, Big Wild Goose Pagoda, etc. So the city is a famous and must-see tourist destination in China. As the development of tourism in Xian, many famous branded hotels were built to accommodate visitors.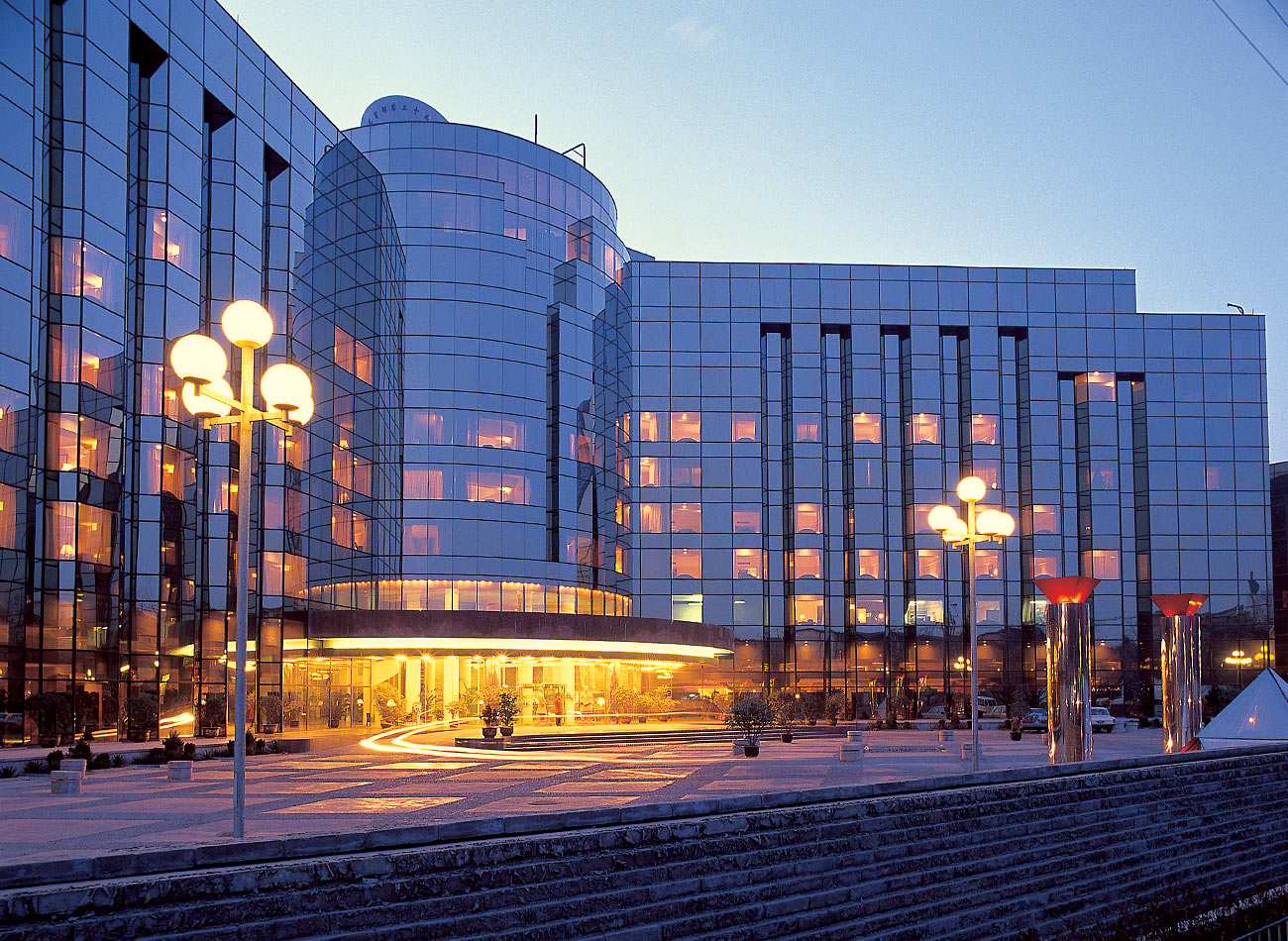 From the review and experience of Chinatour.com' experts, Shangri-la hotel is selected to be recommended to visitors. Located in the Hi-Tech Development Zone of Xian, it provides rooms ranging from deluxe suites to standard rooms. Visitors can enjoy the authetic feautured local noodles and decicate cuisines.
For more, you can see China Hotels page.